Ayur Rathna's Ayurvedic Treatment for Cancer in Kerala has been proven to be the most effective treatments for curing cancer diseases. We have a decade of experience in treating different types of cancer-related issues and we have proven to be the best ayurvedic treatment center for Ayurvedic treatment for cancer in Kerala.
Cancer is a class of diseases characterized by out of control of cell growth. There are over 100 different types of cancer, and each is classified by the type of cell that is initially affected. Cancer harms the body when damaged cells divide uncontrollably to form lumps or masses of tissue called tumors (except in the case of leukemia where cancer prohibits normal blood function by abnormal cell division in the bloodstream). Tumors can grow and interfere with digestive, nervous, and circulatory systems, and they can release hormones that alter body function. Tumors that stay in one spot and demonstrate limited growth are generally considered to be benign.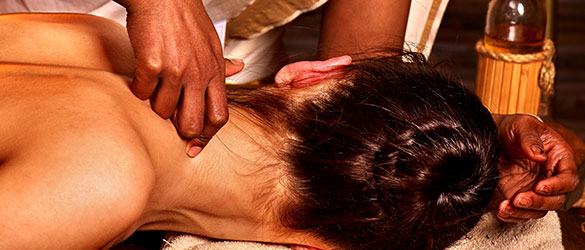 Cancer is ultimately the result of cells that uncontrollably grow and do not die. Normal cells in the body follow an orderly path of growth, division, and death.  Programmed cell death is called apoptosis, and when this process breaks down, cancer begins to form.  Unlike regular cells, cancer cells do not experience programmatic death and instead continue to growth and divide. This leads to a mass of abnormal cells that grows out of control.
Various techniques are employed to treat cancer including surgery, Radio, and chemotherapy. But these are either only for reducing the immediate complications for slowing down the proliferation or basically aim at killing the cancerous cells. But these treatments are not 100% successful.
We follow the holisitic approach in our Ayurvedic treatment for cancer in Kerala. We suggest Shodana and Shamana therapies for the cancer cure.