Ayur Rathna' s Ayurvedic Stress Management Treatment has been proven to be one of the best treatment for stress. We have a decade of experience in treating stress-related issues.
The term "stress" is difficult to define and may mean different things to different people in divergent circumstances. Stress is said to be one of the largest killers of man today. Stress is now becoming more accepted as being crucially related to our total health – physical, mental and emotional.
Some stress is appropriate, even productive, we now know that too much stress can be quite harmful, and can compromise our health physically, mentally and emotionally. Stress has a negative effect on our body systems. You might have experienced that when you are stressful, your hunger goes away. Even your favorite dish annoys you. This example is just a tip of an iceberg. There are many lasting negative effects of stress.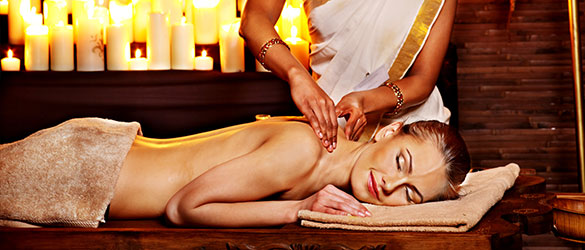 The two powerful body systems cope with stress. The nervous system controls the rapid body changes, while the endocrine system regulates the longer-term patterns of the stress response by releasing hormones into the blood. The adrenal activates the sympathetic nervous system, reducing the normalizing effects of body function. This increase the metabolic rate, heart rate, circulation and blood pressure. In addition, the effectiveness of the digestive system is diminished and disturbances in sleep patterns become common.