Kizhi Massage or herbal pouch massage is the authentic Ayurvedic version of a pain relieving, remedial treatment.  This is due to the specially formulated healing oil which is applied to the body using a muslin 'pouch' packed with herbs chosen for their rejuvenating, analgesic properties. This potent combination is designed to open the pores, allowing for the release of toxins and re-absorption of nutrients into the skin.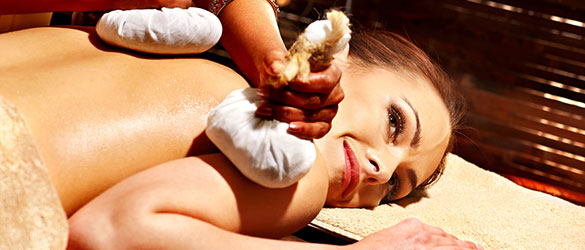 Depending upon the type of material used, kizhi massage is classified as,
Benefits of Kizhi Massage :
• It increases peripheral blood supply.
• It relieves body ache and strengthens muscles and skin.
• It helps in improving the complexion of skin.
• Reduces inflammations.
• Relieves pain, numbness, and swelling.
• Stimulate the nerve endings.